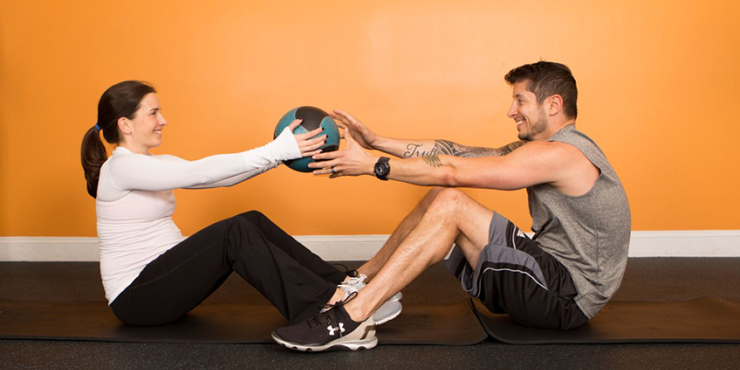 Pre/post natal training is a great way to condition for pregnancy, prepare for delivery and recover post-delivery. We'll match you with an expert trainer experienced in pre and post pregnancy training to ensure your workouts are safe and effective, no matter where you are in your pregnancy. We understand the importance of being in shape and exercising before, during, and after pregnancy as many of our trainers are moms themselves who have been on this journey. We'll adapt your flexible, customized program to your daily needs while keeping you on track to achieve and maintain your results. Let FitOne help you with your health and fitness during this special time in your life!
Your Personalized Fitness Program
You'll receive a modified full-body strength routine that is focused on strengthening the abdominal and pelvic area but is tailored to your individual needs as your body and joint laxity change over each trimester. In addition to helping you throughout your pregnancy, FitOne is here after your newborn arrives to help you get your pre-baby body back and stay strong for all the lifting and carrying of your newborn and all that baby gear! Our private studio allows new moms the flexibility to train at a time of day that works best for them and their newborn's schedule.
Why Exercise During and After Pregnancy?
Exercise at any stage of pregnancy will provide benefits to a new mom: less weight gain, less swelling, more energy, and a faster delivery, just to name a few. Post-natal exercise helps not only to regain your body shape and restore the pelvic and abdominal muscles, it also helps your body to stay healthy despite the demands of taking care of a new baby. After getting clearance from your doctor, you can rest assured you are in good hands at FitOne for your pregnancy training. Let our knowledgeable trainers help you with guidelines on hydration, heart rate, posture, and appropriate program design during your pregnancy.