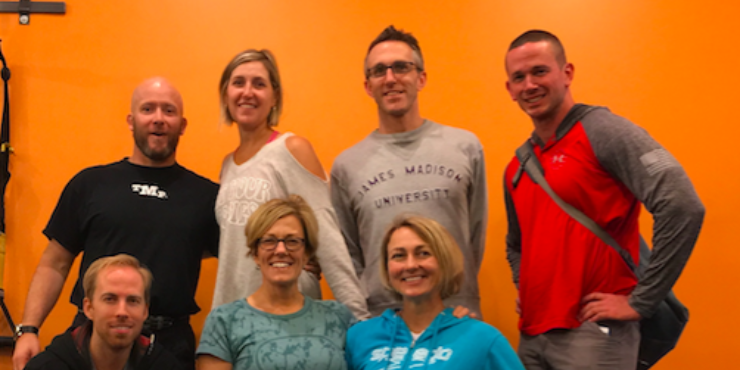 FitOne hosted The Muscle Project from Denver, CO the weekend of October 15th to kick-off an educational series of mechanics.
The fascinating 3-day course called "Advanced Anatomy & Mechanical Exploration: Lower Extremity" was instructed by Matthew Bernier, a 20-year veteran in health, fitness, exercise, and body-work. (Read Matthew's bio here.)
The course explored human anatomy from a mechanical perspective, and with a disarticulated skeleton, students examined the lower extremity of the body (Innominate/Coxal, Femur, Patella Tibia, Fibula & Foot). This led to in-depth information on anatomical structures of the body which is crucial in meeting the needs of your clients safely and effectively.
This knowledge has already proven to be a success at FitOne and setting our trainers apart to better strengthen and educate our clients.

We cannot wait for the next course!